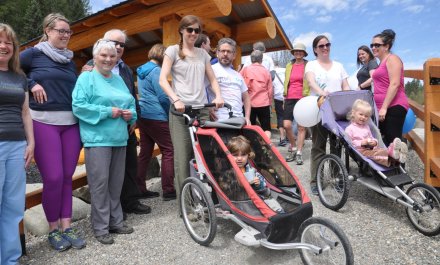 At Healthy Kimberley we believe that healthy living makes a lot of sense, but we know that sometimes making healthy choices can be challenging in today's world. Healthy Kimberley is here to help make the healthy choice the easy choice for the people of Kimberley! Please click here to access the Healthy Kimberley Facebook page.
What do we do?
We coordinate free and accessible physical activity programs and healthy nutrition opportunities like family open gym nights, playboxes and produce donations to the food bank
We work with partners to help them find ways to make healthy choices a regular part of their day-to-day business
We promote the simple message for healthy living: "Live 5210" – 5 fruits and vegetables, less than 2 hours of screen time, one hour of physical activity and zero sugary drinks every day
We do community-based research and health promotion activities
Our partners:East Kootenay Division of Family Practice, SCOPE BC, Kimberley Medical Clinic, University of British Columbia, BC Childrens' Hosptial, Interior Health
Great links:
Have an idea?  Want to get involved or make a donation? Contact us at 250.427.4300.