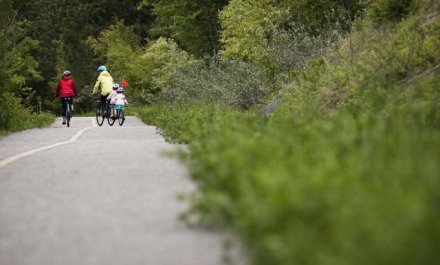 What makes life good here? People who care, sharing interests and passions with others – making connections that promote healthy bodies, sharp minds, and contented, balanced lives.
Kimberley is an active community, full of opportunities for all ages to learn, play, get moving, and explore. Browse our seasonal Community Guide to discover engaging programs that match your interests – from fitness classes and sports clubs, to parenting and youth resources, to arts groups and cultural attractions, local festivals and events and much more.
The Guide is also a great source of information on local services related to health, seniors' wellness, literacy and language, education, and transportation. Browse the online Kimberley Active Community Guide or pick up a copy at City Hall and other locations around town. 
The latest edition is available in printed form from City Hall, the Tourist Information Centre, the Kimberley Public Library, the Kimberley Early Learning Centre and the Kimberley Health Centre
If you have an organization, club or service you would like to have included in the next Active Community Guide, please complete the following form and submit it to City Hall by March 15, 2017.
Active Community Guide Submission Form