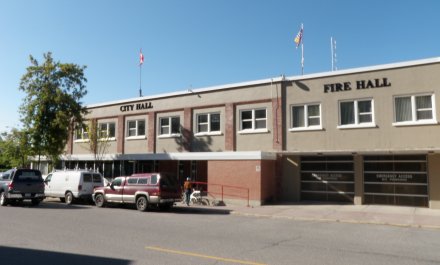 2018 Local Government Election
This section will provide you with information and links for the upcoming local government election which will take place on Saturday, October 20, 2018 – from 8:00 am to 8:00 pm.
The information provided on this page will be regularly updated as the election approaches. LAST UPDATE: August 1, 2018
CONTACT US
If after reviewing this site you are requiring further election information please feel free to contact either :
Maryse Leroux, Corporate Officer/ Chief Election Officer
Telephone: 250-427-9659
Email: election@kimberley.ca
Nicole Thurman, Deputy Chief Election Officer
Telephone: 250-427-9658
Email: election@kimberley.ca
Address: Kimberley City Hall, 340 Spokane Street, Kimberley, BC V1A 2E8
Fax: 250-427-5252
GENERAL ELECTION INFORMATION
Local Government Elections are held every four years on the third Saturday of October in accordance with the Local Government Act and the Election and Assent Voting Bylaw No. 2614, 2018 and the Automated Voting Machines Authorization and Procedure Bylaw No. 2615, 2018. The next local government election will take place on Saturday, October 20, 2018 from 8 a.m to 8:00 p.m at Centennial Centre.
On General Voting Day, the citizens of Kimberley will elect one (1) candidate for the position of Mayor; six (6) candidates for the position of Councillor and will vote for three (3) School Trustee candidates.
ARE YOU REGISTERED TO VOTE?
The City of Kimberley will be using the most recent Provincial list of voters as our list of registered resident voters which means that if you are registered to vote in the next Provincial election your name will automatically appear on the City of Kimberley's list.  To check the Elections BC website to confirm you are registered, or to update your registration click here to be redirected.
Online registrations or updates will need to be made before August 22, 2018 in order for them to appear on the voters list that the Province sends to the City.  If your name does not appear on this list you will still be able to register to vote at the voting place. 
If you recently moved to the community, got married, changed your name, it is recommended that you check that you are registered properly with BC Elections prior to August 29, 2018 to avoid delays on voting day.