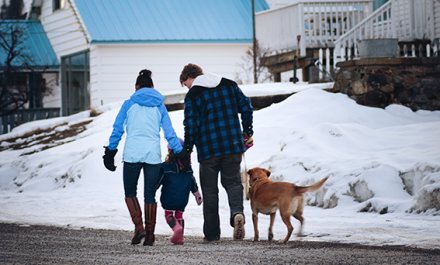 Roads, Sidewalks & Pathways
Kimberlites like to keep moving – whether they're walking, biking, or driving – and the City of Kimberley wants to make sure that getting around town is a pleasure. The Operations Department is responsible for maintaining in a safe and passable condition approximately 80 km of paved and gravel streets, including lanes, and over 27km of pedestrian pathways within the City of Kimberley.  The exception is Highway 95A which runs from Cranbrook through Marysville, becoming 304th Street, then follows the Mark Creek Valley into Kimberley where it becomes Warren Avenue, then Wallinger Avenue before running east to Ta Ta Creek and Wasa.
Highway 95A is maintained and serviced by private companies under contract to the Ministry of Transportation.
Potholes & Street Repair
Potholes are caused by a variety of factors, such as temperature fluctuations, melting conditions, traffic etc.  Operations crews patch potholes in between performing other routiine maintenance work; however, due to the large number of potholes reported each year, it can take some time to repair all of them.
How do you report a pothole on your street? Email Operations@kimberley.ca or call the hotline at 250.427.9660. Provide the nearest address and/or the names of cross-streets for the problem area. If you contact us by email, please do not send attachments. The City of Kimberley thanks you for your patience and understanding.